2018 Young investigators research a true Australian mystery
31 Jul 2018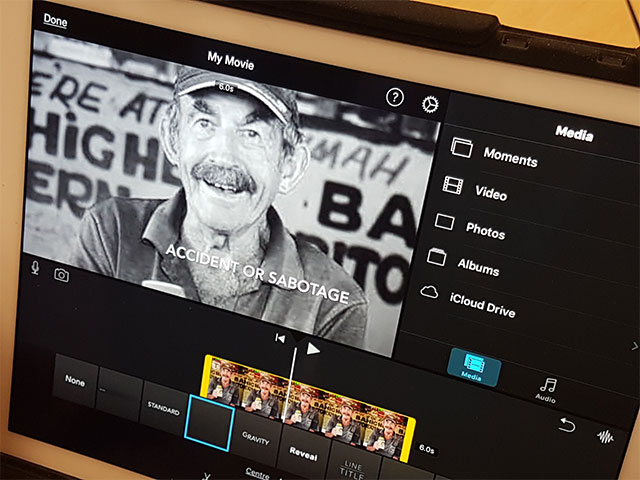 Teamwork was the key when St Paul's Catholic College, Greystanes students joined forces with Our Lady Queen of Peace Primary, Greystanes students to research a true Australian mystery
The investigative task was to examine the disappearance of 70-year-old, Paddy Moriarty, from the Northern Territory town of Larrimah. Paddy and his dog vanished mysteriously in December 2017, instigating an extensive police search.
St Paul's Literacy Teaching and Learning Co-ordinator Frances Violi said students addressed a key question and gained knowledge through inquiry, allowing them to explore learning in a real-world context.
"This project provided students with opportunities to build confidence, work collaboratively with others, communicate effectively and use technology to consider a real problem,'' Mrs Violi said.
"The learning intention opened possibilities to problem-solve creatively, plan and develop time management skills."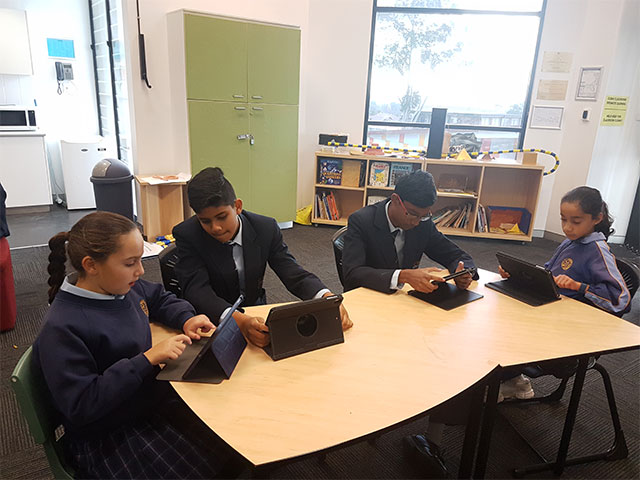 Students were allocated four 50-minute lessons to complete the task.
Our Lady Queen of Peace Primary Year 5 teacher Rita Haddad said students considered audience and purpose when writing scripts, context and setting to reflect authenticity and were careful to justify predictions with aptly chosen references.
"Students were also expected to maintain engagement by collaborating on music, sound effects and cinematic techniques to provoke suspense and mood,'' Mrs Haddad said.
"Year 8 and Year 5 students were highly engaged during the entire process, delving into the research, asking questions, hypothesizing and applying information."
Both teachers agreed the project was a success for all the students because they found the task meaningful.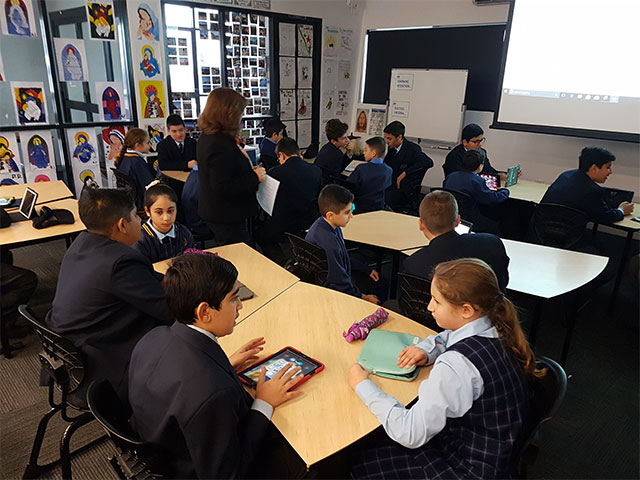 "The older students acted as mentors to their younger colleagues, strengthening leadership and interpersonal qualities and enhancing their own sense of satisfaction as learners,'' Mrs Violi said.
"On the other hand, Year 5 students gained insights into secondary education, polished literacy skills and built confidence in communication.''
As a result of this project, all the student groups were given a choice to either create an iMovie clip to demonstrate what they think happened to Paddy Moriarty on the day of his disappearance, or to appeal to the public to help find Paddy.
The completed iMovie clips will be showcased at school assemblies later in the year.