Our Curriculum
St Pauls provides a rigorous, balanced and relevant curriculum, focused on the unique needs of each student.
Educating for the Future
The learning journey at St Pauls honours the developmental stages in a student's life. Based on leading educational research and the best of today's technologies, we prepare students for the future. We teach them how to think critically and creatively, how to communicate effectively and how to lead and work, both independently and collaboratively.
Educating for the Future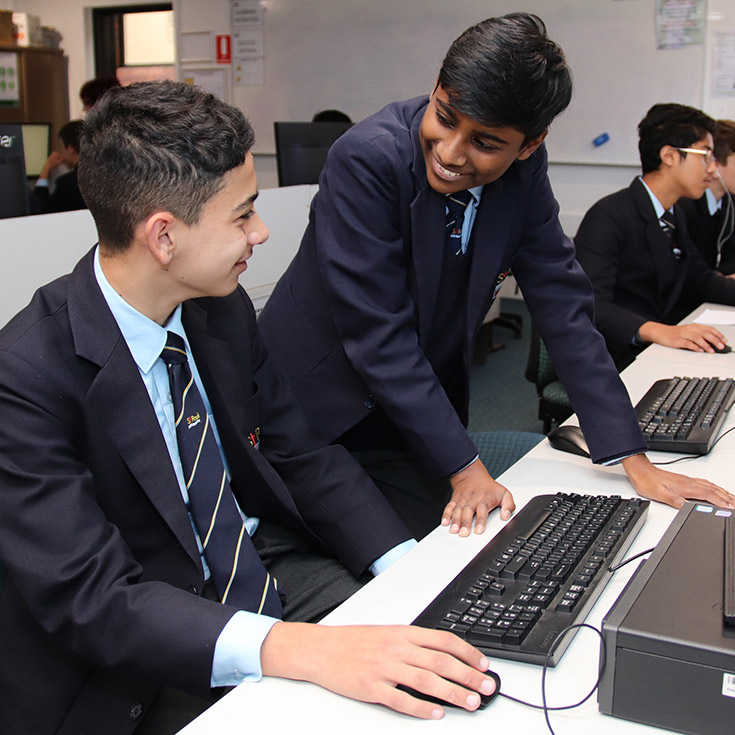 As the building blocks for all learning, we have a strong focus on Literacy and Numeracy throughout our learning and teaching programs.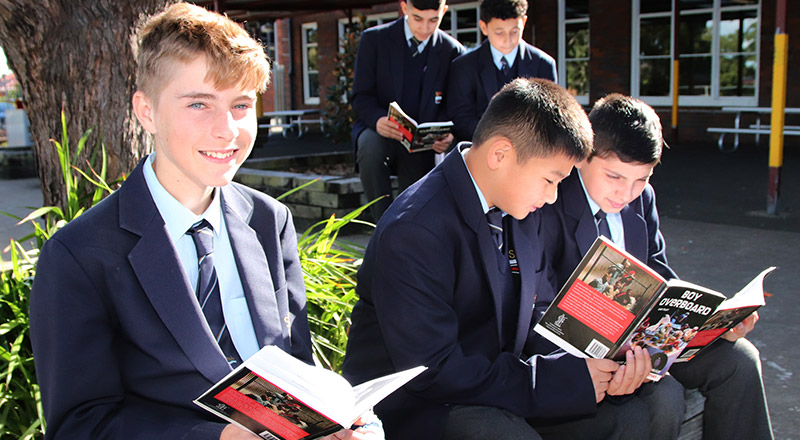 Literacy
We recognise that improvement in student learning requires the adoption of a systematic, whole school approach. Literacy is a vital life skill and essential for effective communication and social interaction.
Our approach ensures that students are placed in a literacy-enriched environment, where skills are taught in an explicit and integrated way. To become literate, students learn the ways these skills are used to interpret and construct meaning.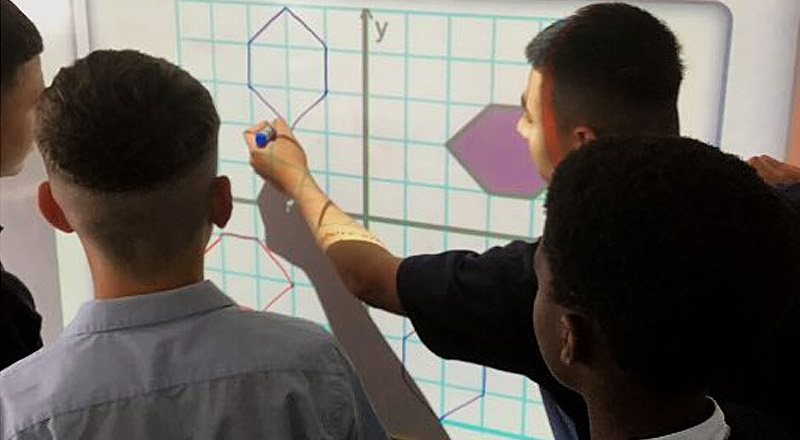 Numeracy
The staff in the St Pauls Mathematics department seek to provide for each student an environment that enables them to further their own understanding and application of Mathematics in the world around them, and to their own lives, to the very best of their ability.
In supporting and challenging each student to achieve their potential, teachers will encourage students to support and assist each other, as well as working collaboratively and cooperatively in pursuit of these goals.
Religious Education
As a Catholic school we also have a strong religious dimension that runs through all the KLAs and is also formally recognised as the KLA of Religious Education.
St Pauls students take part in formal Religious Education every day. This is based on the new Catholic Schools Parramatta Diocese curriculum that is relevant to our students and the world they live in.
St Pauls follows the curriculum approved by the Education Standards Authority (NESA) covering all key learning areas. We also have a range of elective courses to suit students at all ability levels.
Years 7-8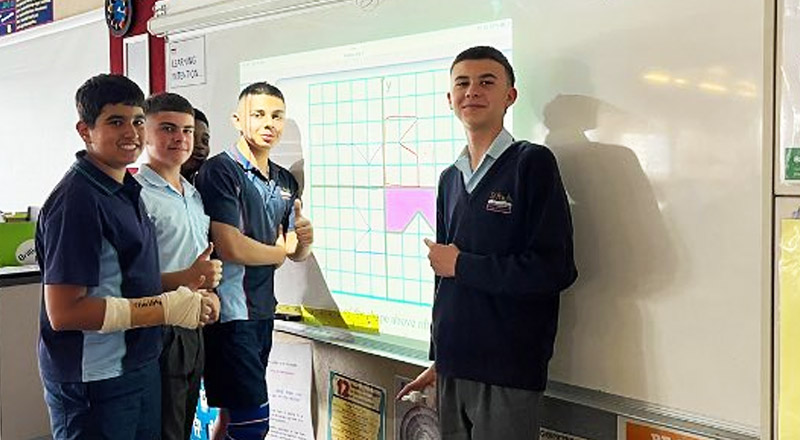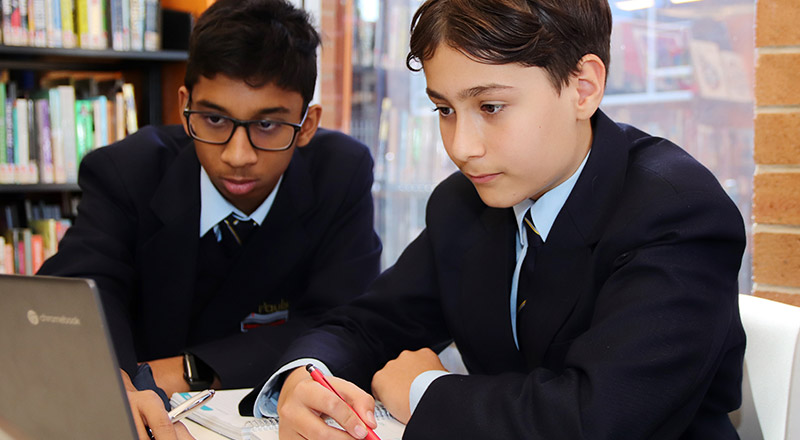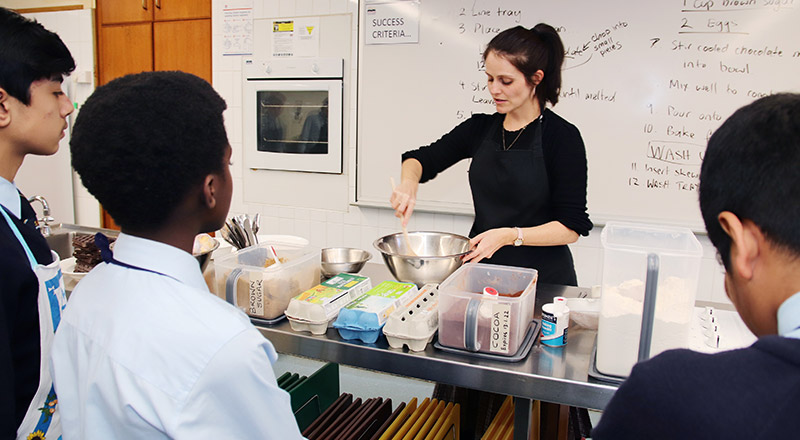 From Year 7, our students experience an innovative learning program with problem-based, learner-centred instruction.
Subjects studied in Stage 4 are:
Religious Education
English
Mathematics
Science
Geography
History
Technology
PDHPE
Music
Visual Arts
Italian
Years 9-10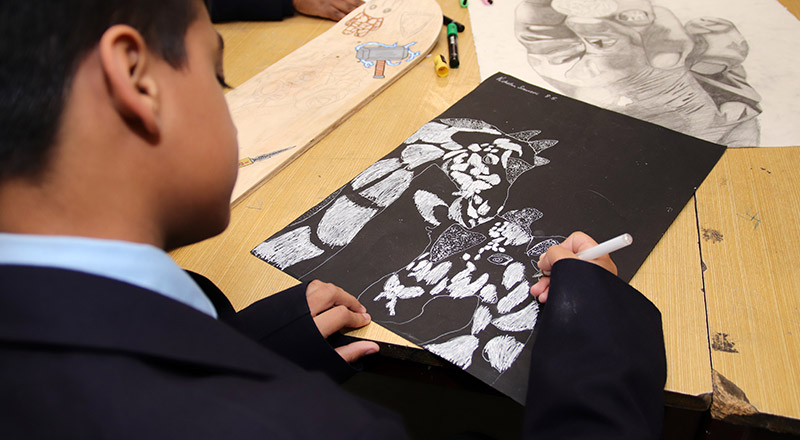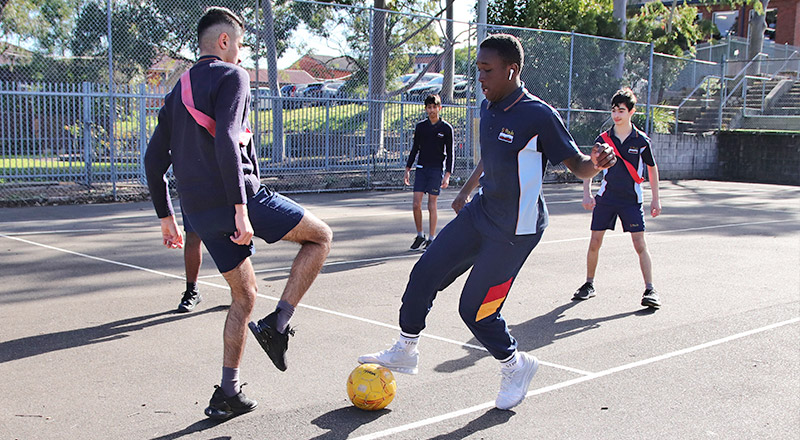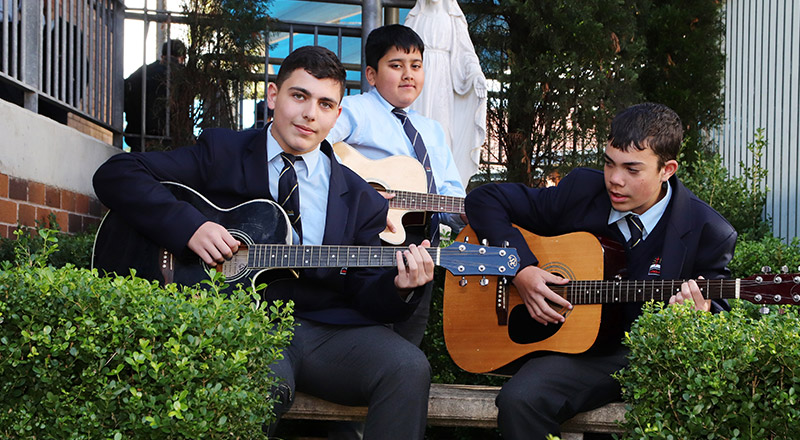 In addition to completing all mandatory core subjects, students in Stage 5 are able to choose from a diverse range of electives. These range from the academic and technical to the creative and artistic disciplines.
Subjects offered to fulfil RoSA requirements for NESA:
Religious Education
English
Mathematics
Science
Australian Geography
Australian History
PDHPE
Electives (courses run may vary each year due to teacher availability):
Commerce
Food Technology
Geography
Graphics Technology
History
Industrial Technology - Wood

Industrial Technology -Engineering
Information and Software Technology
Music
Physical Activity & Sport Studies
Visual Arts
iSTEM
Years 11-12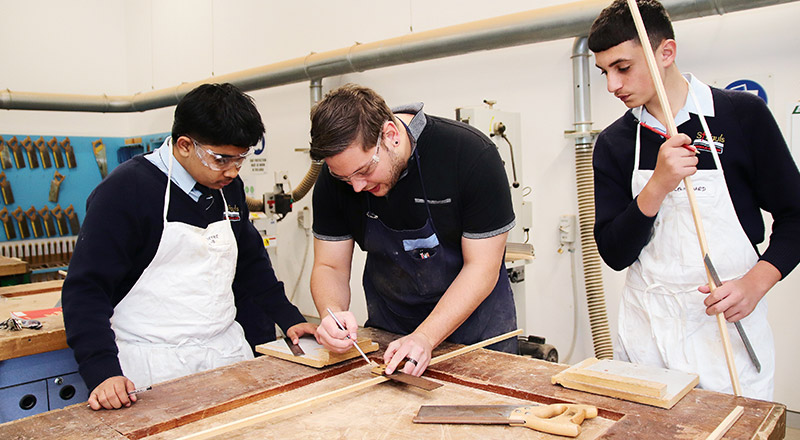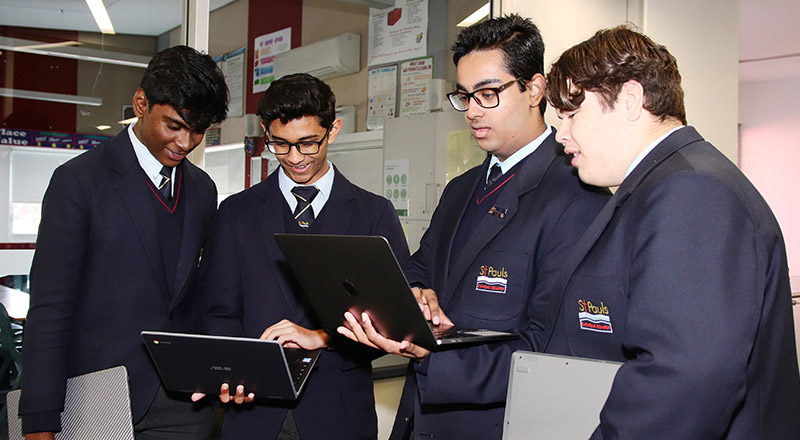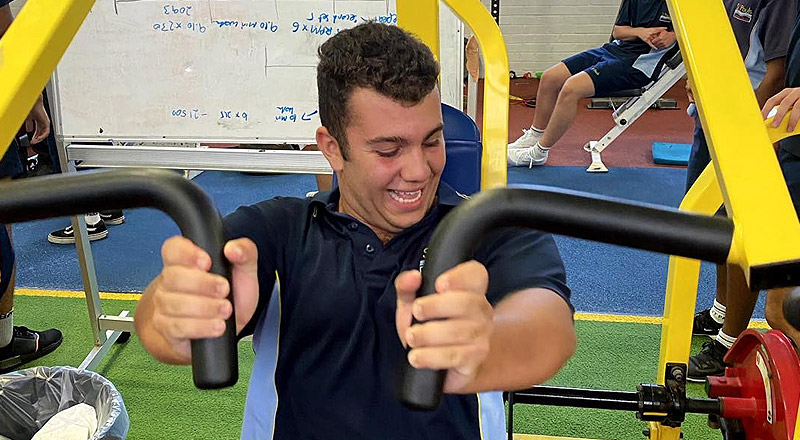 In Years 11 and 12, senior students have the opportunity to select a wide range of vocational courses, in addition to regular Higher School Certificate subjects. Our curriculum is designed to achieve well-rounded young men, who leave the College well informed and prepared for the range of experiences they will encounter as adults.
Subjects offered include:
Studies of Religion 1 & 2U
Studies in Catholic Thought
English (Advanced, Standard, Extension One & Two (only runs in Year 12), English Studies)
Mathematics (Standard 1 , Extension One & Two (only runs in Year 12), Advanced)
Biology
Chemistry
Physics
Investigating Science
Ancient History
Business Studies
Economics
History Extension, Extension One (only runs in Year 12)
Legal Studies
Modern History
Geography
Work Studies
Construction VET
Design & Technology
Engineering Studies
Fitness VET
Hospitality VET
Industrial Technology - Timber Products and Furniture Technologies
Information and Digital Technology VET
Information Processes & Technology
PDHPE
Sport Lifestyle Recreational Studies
Community and Family Studies
Music
Visual Arts
Drama
Entertainment VET
Vocational Pathways
Catholic Schools Parramatta Diocese is a leading provider of Vocational Education and Training (VET) opportunities. Our school offers this pathway to students to develop their hands-on skills, industry knowledge and real-world experience by learning from professionals in the field. VET allows students to pursue their own interests and passions, providing them with the tools to take charge of their learning and their future.
Vocational Pathways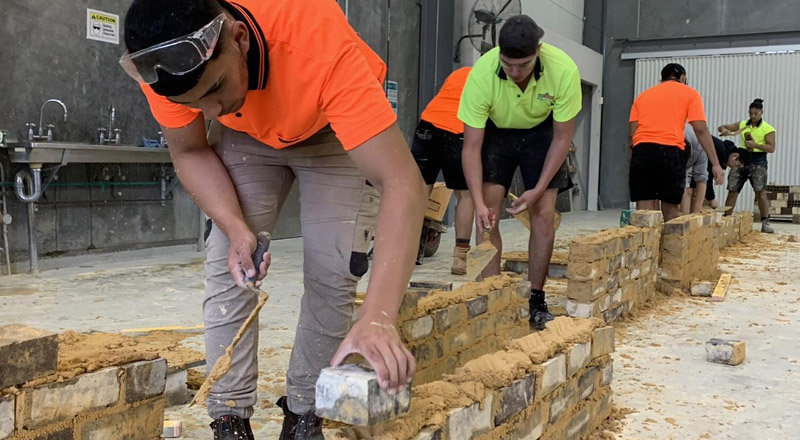 Looking for More Subject Choices?
The innovative Catholic Schools Parramatta Diocese School of Now program offers a unique learning experience for Year 11 and 12 students in a contemporary hybrid setting. This modern-day approach provides senior students with access to a greater range of extension courses and specialised electives that may not be offered at our school, helping them to achieve their personal career and study goals.
The blended learning format using both virtual and face-to-face teaching methods optimises students' learning experience with support from expert HSC teachers with specialist knowledge.
Looking for More Subject Choices?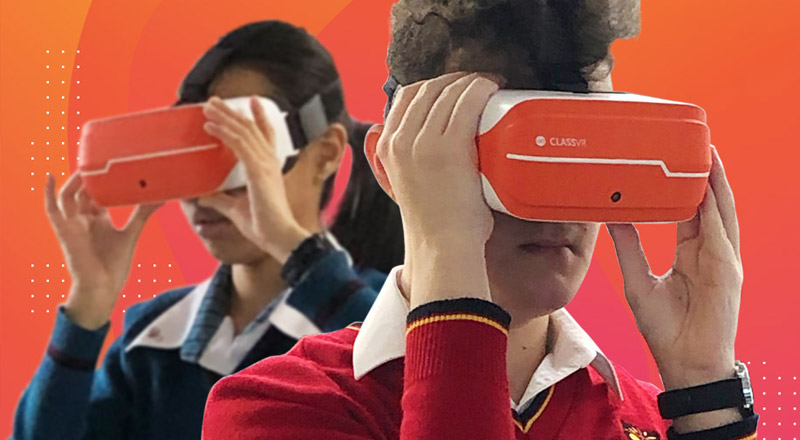 We offer a varied curriculum that is engaging and relevant!
Contact St Pauls Catholic College today to learn more about our innovative learning community.