Our Story
Transforming the learning of each student every day.
Many Gifts, One Community
St Pauls is proud to be part of Catholic Schools Parramatta Diocese's system of 80 Catholic primary and secondary schools operating across Western Sydney and the Blue Mountains providing more than 43,500 students with a high-quality, low fee Catholic education.
St Pauls is a Years 7-12 Catholic College, catering to the specific needs of young men growing and learning in today's world. We pride ourselves on being a school that recognises and celebrates the many gifts the boys offer, which help build our school community. At the heart of a St Pauls education, is the guidance provided by our school in light of the words and actions of St Paul, our Patron Saint.
Our Vision
We have as our vision, a College in which individual gifts are cultivated, to promote and strengthen community.
St Pauls provides a supportive and responsive environment for the education of young men. Our focus is on encouraging teamwork, participation and good sportsmanship.
We see growth of maturity and confidence as vital to the development of our students. We offer our students the opportunity to grow in a secure and caring environment - one that provides them with a sense of enjoyment and achievement as they prepare for their future.
Students are encouraged at all times, to do their best and we celebrate the achievements of all students. St Pauls students consistently perform well in state, national and international competitions and examinations.
Our Mission
A place where all are welcome.
St Pauls Catholic College has as its foundation, the Gospel of Jesus Christ as expressed in the beliefs and traditions of the Catholic Church.
We will strive to be a community that preaches and lives the Gospel values of Jesus Christ, Our Lord.
Our community will be built on the promotion of mutual respect, the celebration of unity, and diversity. We will strive to make our College one that encourages personal growth and achievement.
St Pauls Catholic College will support practices that build a pride of self and the College; that assist students to think for themselves; to be confident and happy; and to cultivate a balanced attitude to life.
We view St Paul as an excellent role model for our community
Paul's willingness to change from one who persecuted the faith, to a person who upon conversion, has his commitment to the spreading of the Good News as the passion of his life.
Paul's role as apostle provided a model and a challenge for us all as Christians. We too are called to teach the Good News of Jesus and to model this faith in our daily living. We need to live our lives with the same integrity and faith as our namesake. These are the features that we all are striving to make a hallmark of our community and will be central to the education that we offer to the young men from the communities that we serve.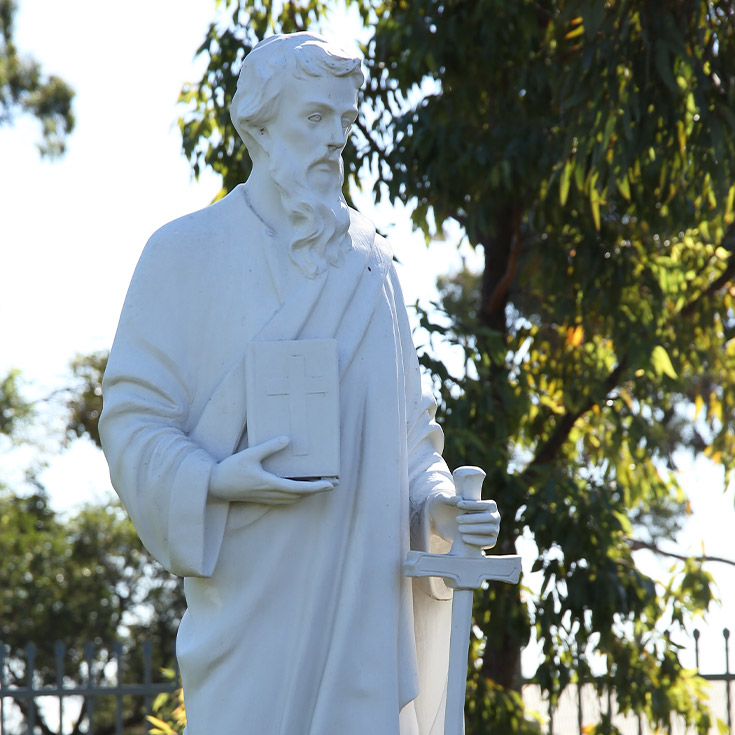 Our School Crest
Our crest symbolises St Paul's strength, with the red cross symbolising both the centrality of Christ to Paul's teachings about salvation and his own commitment to place his belief in Christ, as saviour, before all things, even the loss of his own life. The blue waves symbolise the missionary journeys St Paul undertook.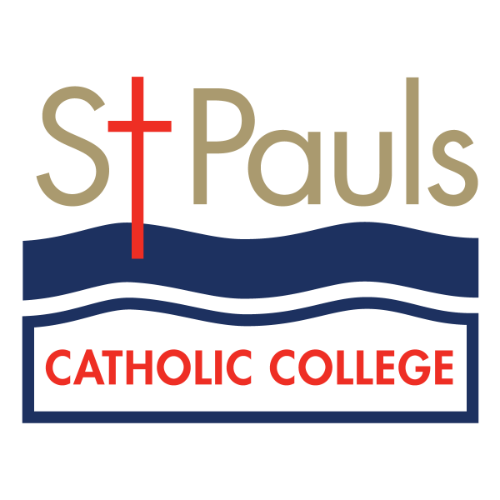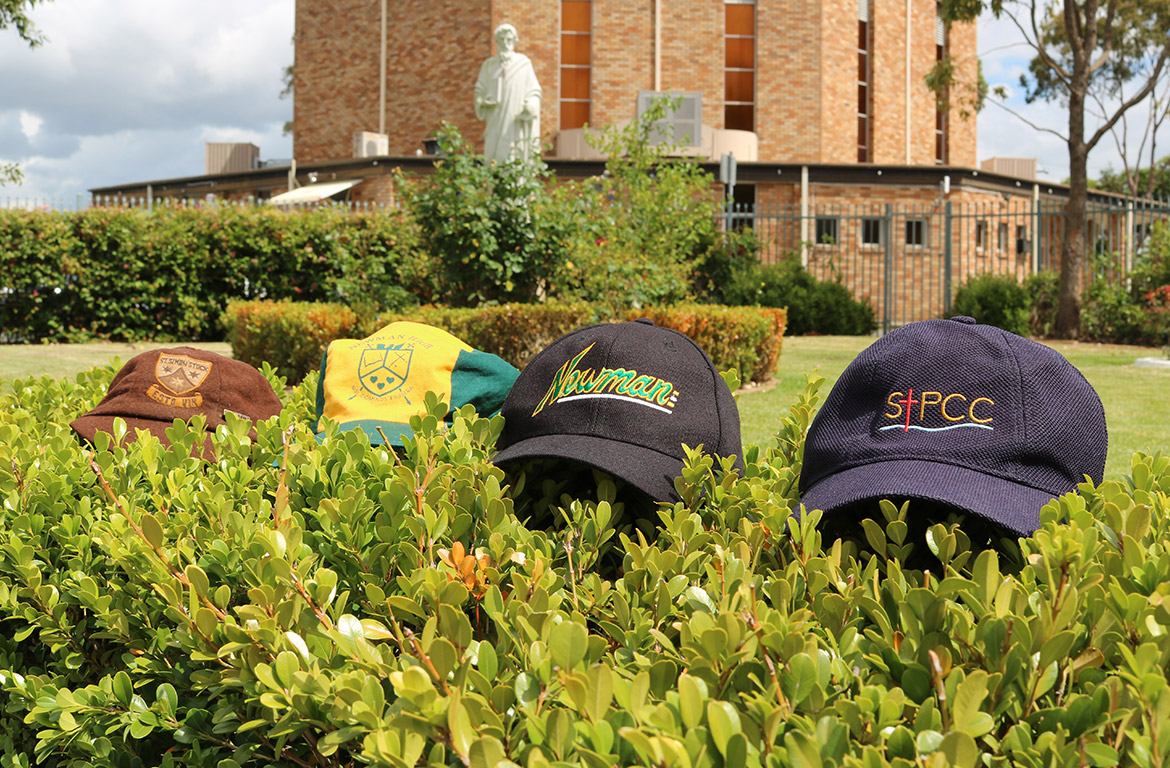 Our History
St Pauls Catholic College Greystanes, originally named St Simon Stock Boys' High School, was founded in 1958 as the new Catholic boys' high school in the district of Pendle Hill.
As it grew away from its early beginnings, the school took on a new name, Newman High School and in 1999 was reestablised as St Pauls Catholic College. Named for the great Apostle who did more than anyone of his generation to take the light of Christ to many countries and peoples.
Our school has nourished a Catholic community that has worked for many years to provide secondary education to young men from the parishes of Guildford, Toongabbie, Greystanes, Merrylands, Wentworthville, Granville and East Granville.
The challenge to build a community fit for future generations is something that is in the hearts of everyone associated with St Pauls Catholic College.
St Pauls Catholic College has a proud history of being a positive force in the community. At a time when the light is needed more than ever in a complicated and demanding world, our motto is just the right advice for today: Many Gifts, One Community.
Visit our history pages to learn more and see photos from our archives.
Testimonials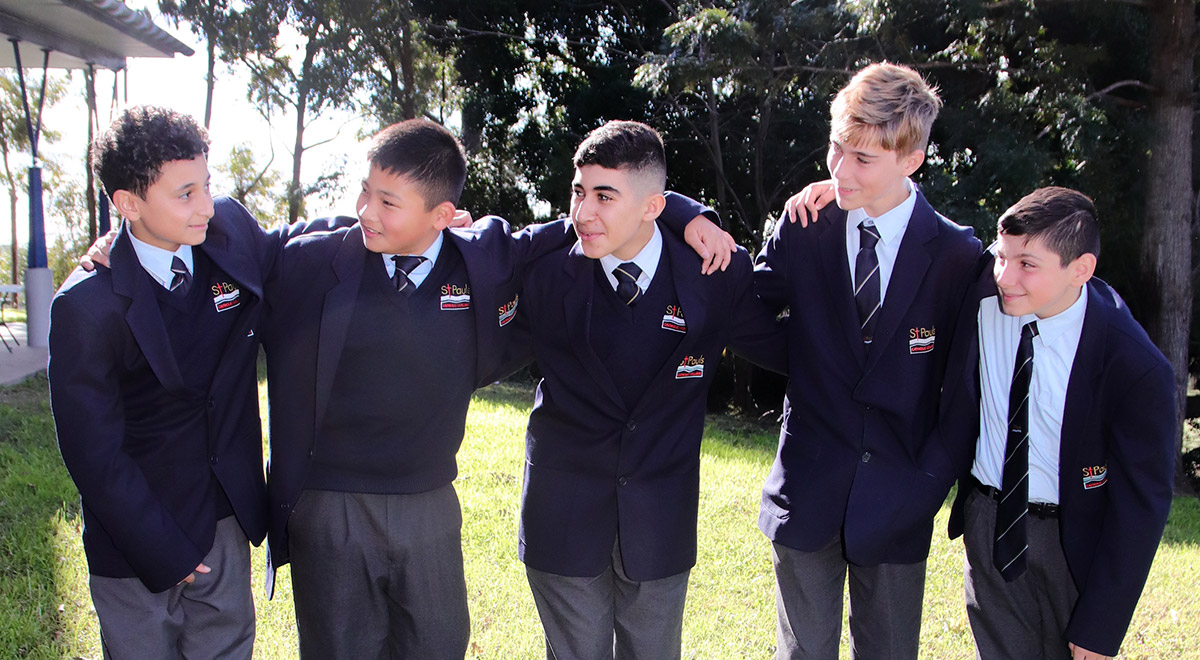 I have two boys at St Pauls. The College is very proactive for children who need a little more assistance.
Michelle (Parent)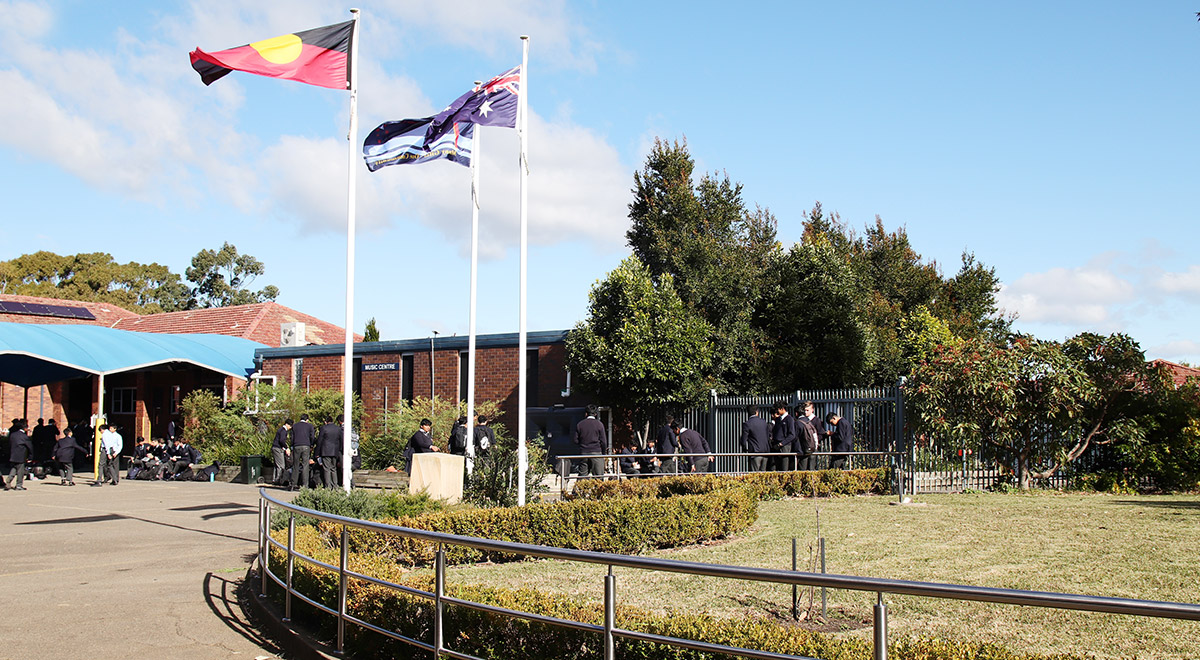 Our College motto, "Many Gifts, One Community" emphasises the assurance that our gifts will not only be recognised and appreciated, but also valued. Our teachers, other staff members, and especially our peers ensure this happens.
James (College Captain)
We invite you to join our vibrant learning community
Contact us today to find out how to enrol.