Bright future beckons for 2023 HSC graduates
07 Nov 2023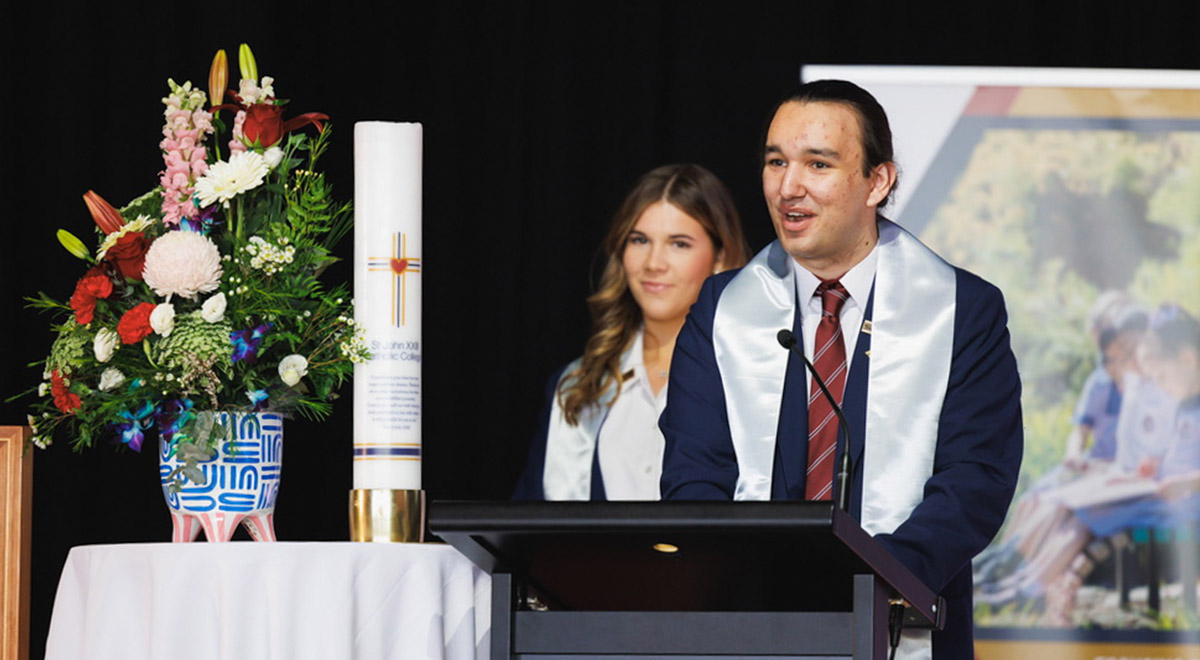 More than 3000 students from Catholic Schools Parramatta Diocese (CSPD) are celebrating having completed the 2023 Higher School Certificate (HSC) and their schooling journey giving thanks for the wonderful support of family, friends and teachers and expressing confidence for the future ahead.
The 2023 HSC written exams ran for just over three weeks starting with English on Wednesday October 11 and finishing with Food Technology on Friday November 3.
Along with being excited for the next stage of their lives, students indicated a desire to explore further education and career pathways that will enable them to give back to their communities.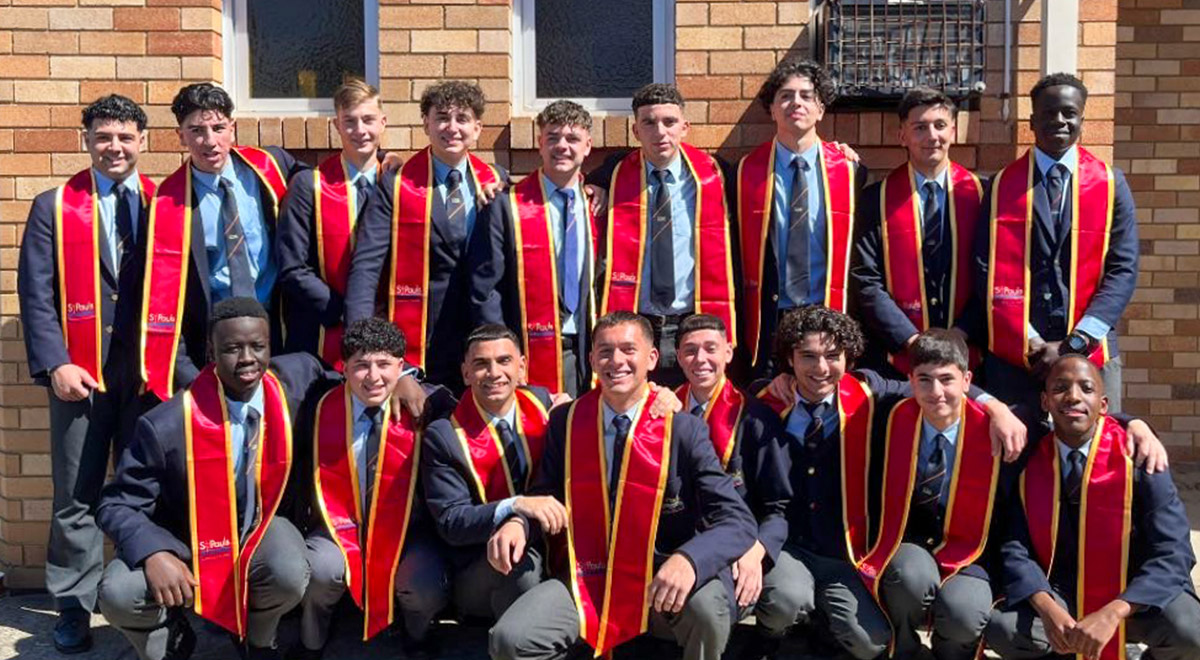 "As a migrant from Syria, I am so grateful for the opportunities I've been given, including the multiple early university entries I've received," said Emilian Jerji from St Pauls Catholic College Greystanes. "I'm planning to study biomedical engineering at UTS and hope to contribute to the wellbeing of others and improve the quality of life for those in need."
"I've learned a lot during my time at Delany but aside from all the academic things, I've enjoyed learning about the value in giving back to the community, caring for all those who need compassion," added Claressa Bechara, Year 12 student at Delany College Granville who plans to go to university to study Architecture.
A consistent message from CSPD teachers and educators to the Class of 2023 was to remind them that end-of-school exams are just one step in a student's lifelong learning journey and that it is essential to remain open to a wide range of educational and career opportunities.
While many Year 12 students admitted to experiencing plenty of nerves during the exam period, they acknowledged the support of family, friends and their schools to help them perform their best.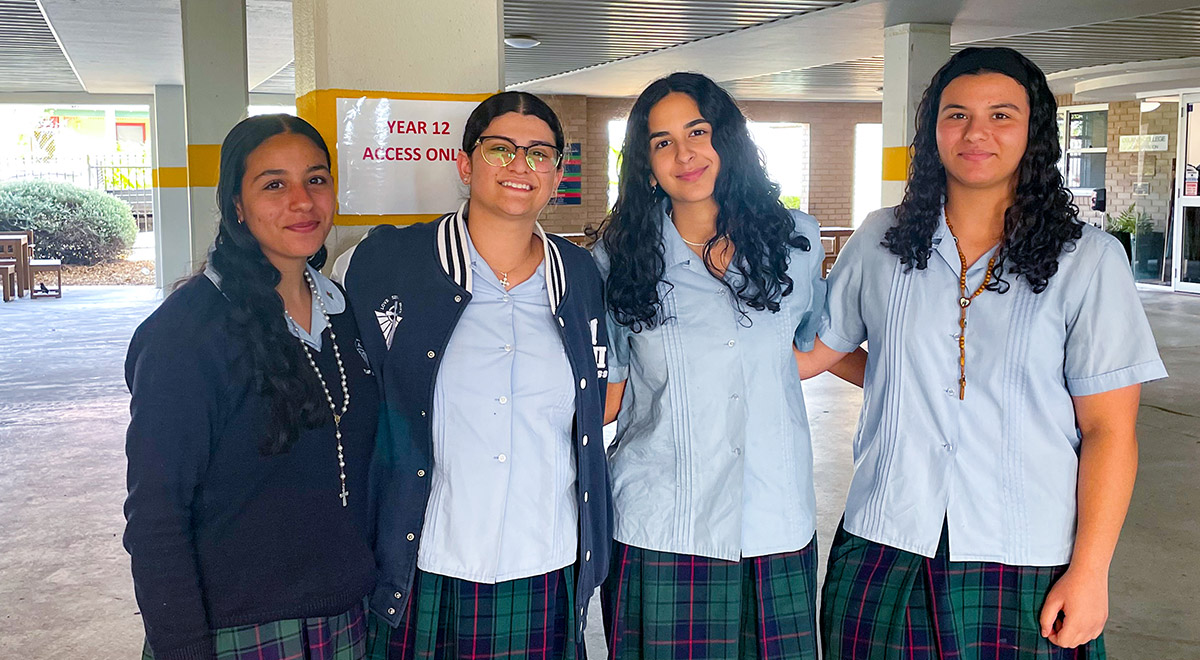 "The HSC wasn't at all how I expected it to be," said Claressa. "I realised it is a reflection of my best ability, which is all that mattered to me."
Students also shared how the Catholic values they developed at school helped them not only through the exam period but will guide their lives in the future.
"I didn't find the HSC as stressful as some might expect," said Emilian. "I had a rosary with me during the exams and that helped give me a sense of peace and purpose, understanding that this is just one part of my life's journey."
"Our Delany school motto is Love, Serve and Hope," said Claressa. "If I've learned anything through my time at school, it's that I'm always going to try to be kind and respectful towards people I meet and create an environment for growth and openness."
"They say it takes a village to raise a child, and I feel like our St John XXIII Catholic College community raised me," said student Ethan Zammit. "From being very young and seeing my mum teach Studies of Religion classes, to joining the youth group, to assisting my peers at school and parish events. I feel like the community as a whole has given me opportunities to grow and develop and has given me immense confidence for the future ahead."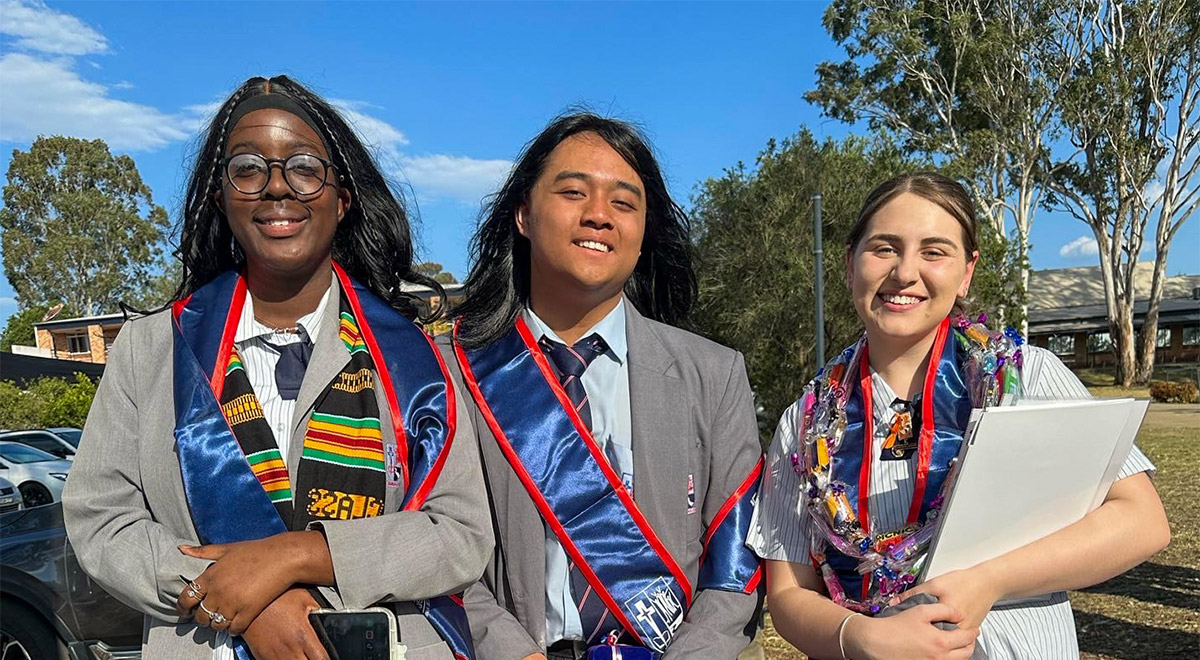 "Learning about our Catholic values at school has helped me so much in my life," said Charlee Rose Murtough Coombs from Emmaus Catholic College Kemps Creek. "I've learned to be more understanding and more compassionate and to develop great morals that will surely help me throughout my life."
Charlee Rose plans to spend some quality time with friends and family and continue playing gigs with her band before exploring pathways in event planning or journalism.
Students also expressed their immense gratitude to their teachers for helping them throughout their years at school with some even inspired to go into teaching themselves.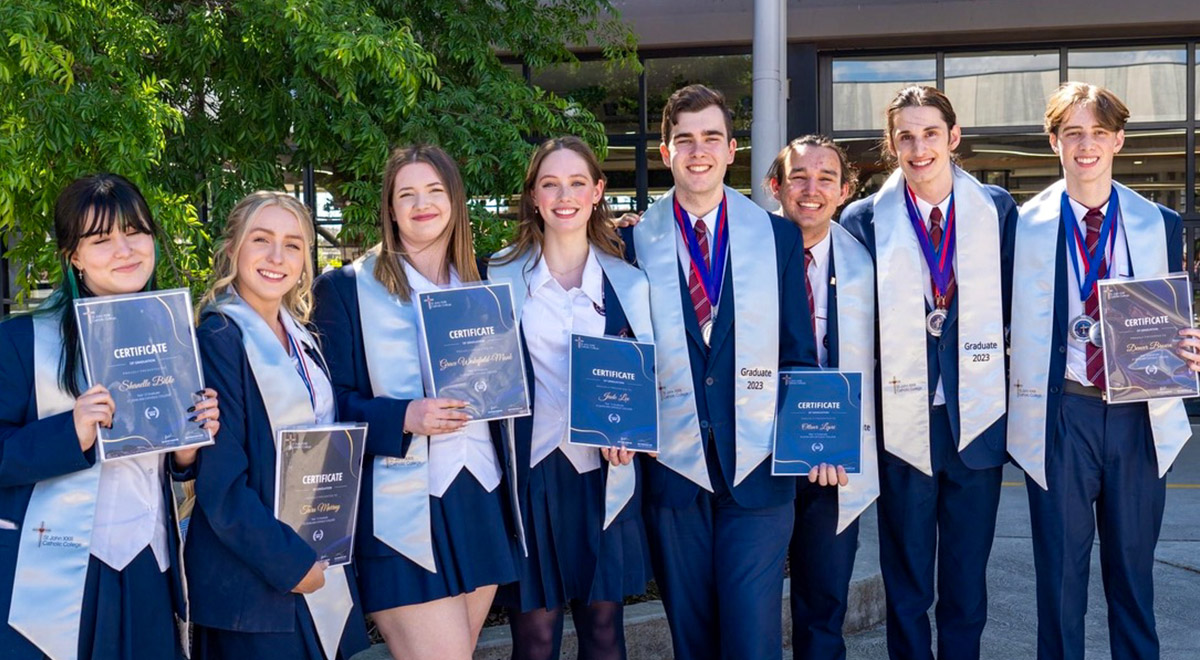 "Long term, I can see myself ending up on the other side of the table, as a teacher," said Ethan. "I believe in the potential of young people and the power of responsibility and I hope to have a similar impact on other students as I've experienced from my teachers, trainers, and colleagues throughout the years."
With optimism and hope for the future ahead, these bright, young students credit their Catholic schooling as having prepared them to face the challenges of the world with compassion, integrity, and a strong sense of purpose.